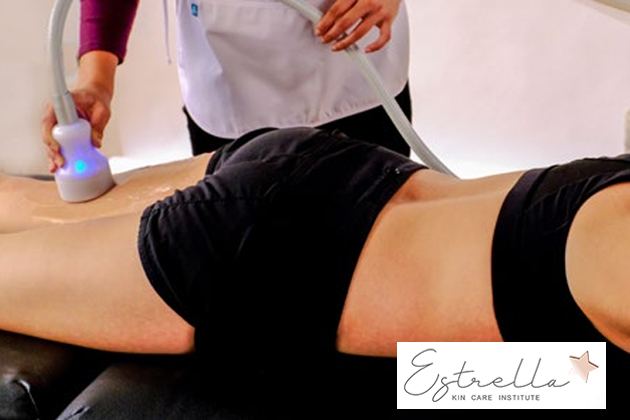 The Cryo T-Shock is the most innovative and versatile anti-aging device on the market. The device alternates warm and cold at varying times, temperatures, and sequences to deliver the desired effect on the body.
The Cryo T-Shock offers a non-invasive, painless approach that has the ability to treat localized fat on the abdomen, arms, glutes, and legs, reduce cellulite, tone, and tighten crepey or loose skin and deliver incredible anti-aging or special event facials.
The versatility of the Cryo T-Shock's vast software architecture makes body contouring affordable for almost anyone.
Cryo T-Shock is a safe, non-invasive treatment of adipose tissue to induce lipolysis— the breaking down of fat cells – to reduce body fat without damage to other tissues. It consists of a specially developed technique where warm and cold are used and applied directly to your skin.