Bio-Therapeutic Accent Air Treatment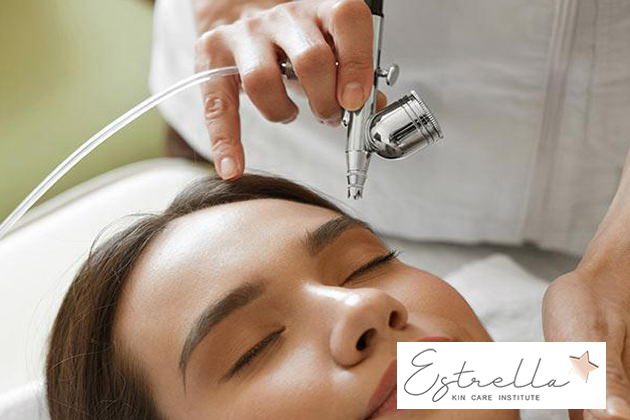 Oxygen purifies the ambient air, removing nitrogen and other elements. The purified air is then utilized to apply Appropriate products to the area of concern, assisting the infusion and effectiveness.
Bio-Therapeutic Accent Air treatments can reduce the effect of aging by actually nourishing the skin with essential vitamins, minerals, amino acids, enzymes, and of course the PURE OXYGEN molecules, all of which are propelled deep into the skin, pore by pore.
This revolutionary skincare treatment leaves the skin healthy, rejuvenated, and beautiful.
The procedure involves spraying oxygen, 98% pure to be exact, that is infused with a serum that contains essential nutrients and antioxidants that naturally boost collagen and elastin production, repairing the skin at the cellular level.
The results are visible immediately, leaving your skin with silky hydration, boosting your skin's elasticity and firmness, and the reduction of lines and wrinkles as well.