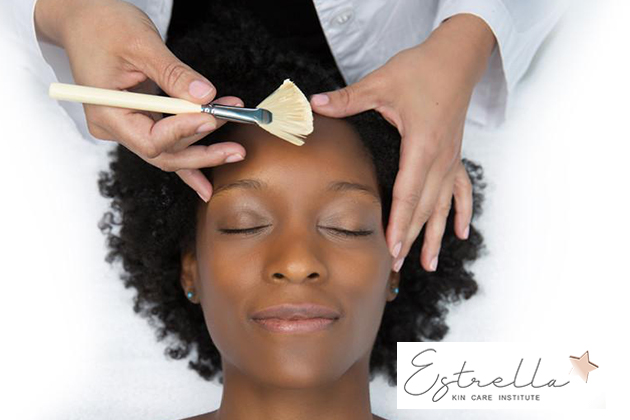 There are many benefits to receiving a skin peel. They reveal a brighter, smoother, and more refined complexion, they also improve the overall look and feel of the skin in just one treatment.
The skin peel improves the skin color, clarity, tone, and texture. Stimulating new collagen and healthy skin cell growth, resulting in a radiant complexion. Reducing discoloration caused by sun damage. Helps to clear up breakouts. Smoothing away the look of fine lines and wrinkles. Increasing hydration of the skin, Addressing visible skin imperfection and superficial scars.
Enabling skincare products used at home to be more effective because a peel can remove several layers of skin built up and congestion, allowing products to penetrate deeper into the skin.
For long-term results, we recommend a series of three or more peels, spaced two or three weeks apart. The benefit of receiving a series of peels is that this treatment will be able to target the deeper layers of the epidermis giving your skin an enhanced exfoliation.
This type of deep exfoliation can stimulate cellular turnover, resulting in the production of healthy glowing skin.
Different types of peels what we offer:
One-step prep
Ultra-bright peel
Advanced renewal peel
Age reversal peel
Power clear peel
Passion fruit peel
Vitamin C peel
Lactic Kojic peel
Salicylic acid peel